KINGS MAKE CUTS; PLAY SAN JOSE TONIGHT
By Surly Jacob.
Despite his atte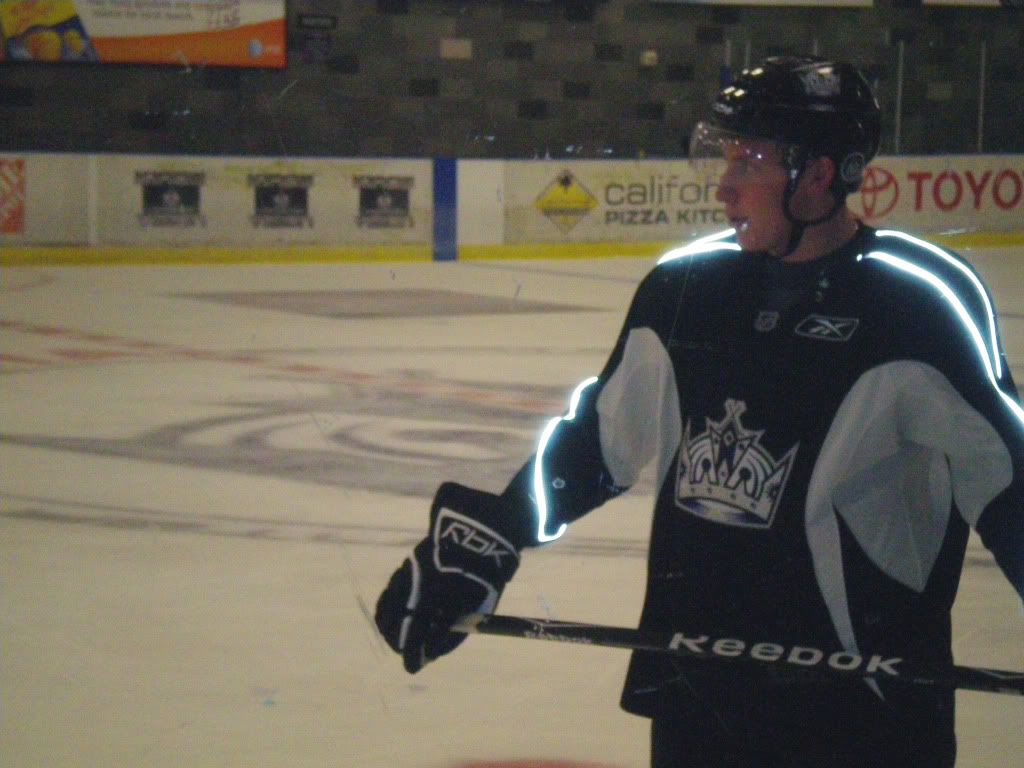 mpts to earn a roster spot by debuting the Kings new high-tech jerseys, defensive prospect Nicolas Deslaurier was sent back to his junior team yesterday in Rouyn-Noranda of the QMJHL. "I'm very confused," Deslaurier said. "I thought the Tron jersey was my ticket on to the team. Instead I just got a plane ticket, in coach." I asked if he was upset, but he reminded me that his name is Deslaurier, not Cloutier.
Well, he might have said that, had I actually interviewed him.
Also released by the Kings was everyone's favorite new munchkin Brandon Kozun, as well as forward Linden Vey and goalies Martin Jones and Jean-Francois Berube. Vey returns to the Medicine Hat Tiger's, while Jones and Kozun both return to the Calgary Hitmen, where they can secretly communicate in Kings' code when they inevitably complain about the lack of a ping pong table. Berube returns to his QMJHL team in Montreal to finally decide on a first name.
The remaining 52 players on the roster will scratch and claw and hopefully punch their way to impressing the coaching staff in the days to come, starting with tomorrow's game against the San Jose Sharks. Don't jump on the 5 North just yet, the game is not at the Shark Stank (was that a typo?), but rather will be played in Ontario. You have to love the Kings marketing department… at least they aren't going to play in Kansas Cit—…. never mind, moving right along. Here is the expected line-up for tonight, courtesy of 'Inside the Kings'.
Purcell-Moller-Brown
Frolov-Loktionov-Simmonds
Clifford-Schenn-Lewis
Ivanans-Cliche-Segal
Johnson-Drewiske
O'Donnell-Doughty
Campbell-Mullen
Quick
Bernier