Today, March 3rd, 2010, the trade deadline and my birthday, the Kings' gave my fellow fans and I a great gift.
They used the deadline to make two trades, clearly with the playoffs heavily in mind, without giving up any high picks (a 3rd is a good pick, not a high one) or top prospects.  Just Teddy Purcell, who I hope emerges with Tampa Bay from the obscurity he toiled in with the Kings.
Purcell, along with the 3rd round pick in question, that of Florida's in this years draft, were traded for Jeff Halpern, the steely veteran.
Halpern is likely to muck it up on the 4th line, perhaps the 3rd… or the 1st and 2nd… in the same game.  It's Terry Murray.
A little bit about our new player.
He knows where to play the game:
He's a leader on the ice:
Yeah, that's right. St. Louis is your bitch Jeff. You tell that midget what to do.
He has the added bonus of making fools of the opposing team: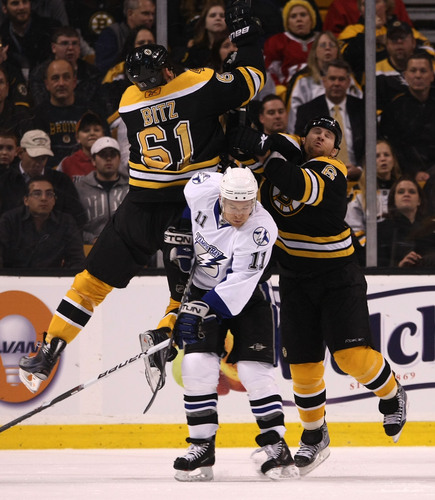 He's so good, that when you type in his name in a google image search, the 24th picture you'll see is of a familiar face:
Or does that mean Doughty is that good? I'll go with both.
The other trade that Dean Lombardi completed in the closing seconds of the deadline, was acquiring Fredrik Modin from the Blue Jackets.  He's no Raffi Torres, but Modin;
Is a Cup winner.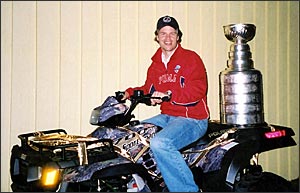 A two-time Olympian with a gold medal.
He too knows where to play the game, and has no regard for the olfactory senses of the opposition:
He's a 3 time 20-goal scorer and 30 goal scorer twice over, with a .53 point per game percentage:
My personal favorite, he's 6'4″, 218lbs:
He even dances and sings:
So there you have it. Rich Hammond tells us that Parse is back with the Kings, while Moller and Cliche have been sent packing to boost the Manchester playoff run.
Mmmmm…. playoffs.
---
---
Categories: L.A. Kings News