The lauded Huffington Post has picked up the story.

The 51-year-old Hardy is scheduled to make an initial court appearance Friday in D.C. Superior Court. Details of the allegations were not immediately available and it was unclear which felony prosecutors would charge him with.
And the local story from the LA Times. Not much interesting or new in there.
KTLA points out the location of the alleged crime, the Mayflower Hotel, has somewhat of a reputation for this sort of thing.

The storied Mayflower Hotel has been the scene of numerous scandals over the years.
Poor Harpo.
Poor family.
This kind of thing can ruin several lives, whether Hardy turns out to be innocent or guilty.
Speaking of which, I would like to remind everyone not to jump to conclusions. There is very little in the way of released evidence for this story, certainly not enough to make anything other than a biased judgment.
I have always respected this face: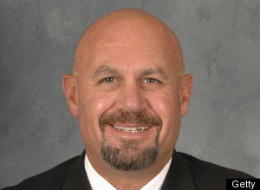 Hopefully the coming days will turn up some real evidence as to what happened in that Mayflower Hotel room.
Scribe will be along later this evening to give a legal perspective on this case and others like it.
---
---
Categories: L.A. Kings News